Hey Cincinnati! Here at Pivot we are so proud to call this city our home, and we can't wait to celebrate Blink this weekend with all of you.
This year Blink is taking over five different zones of Cincinnati and, for the first time, Covington. This year is the biggest year yet and there is so much happening; not just at night, but during the day as well!
The celebration starts Thursday night and goes all weekend. There is a Blink app you can download to get all the information, and we have picked what we think will be the coolest parts of the weekend. Check it out!
Get the App: https://apps.apple.com/us/app/blink-cincinnati/id1289840487
1. BLINK Future City Spectacular Parade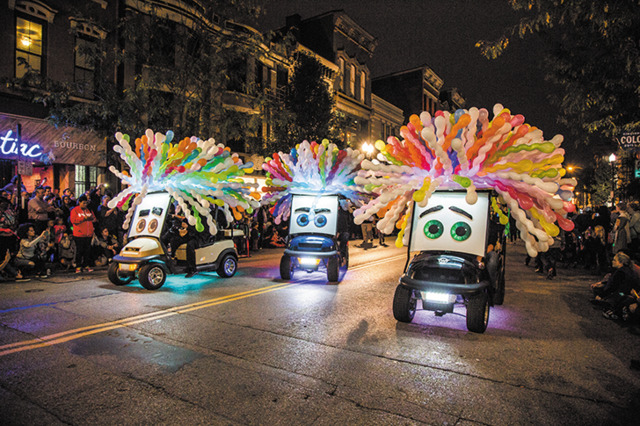 What: Parade featuring lighted floats, puppets, musicians, and performers
When: Thursday, October 10th, Right after Sunset
Where: Begins at the corner of 8th and Vine, passing fountain square, ends at the Banks
2. Architects of Air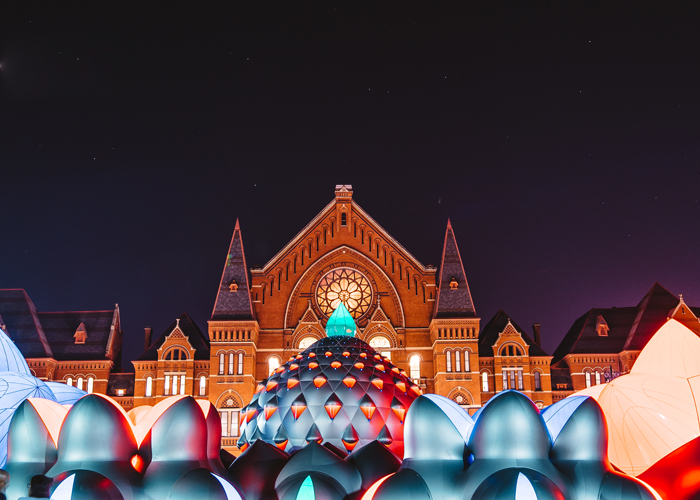 What: Luminarium maze of paths and domes filled with light and color
When: 10am - 11pm, Thursday, October 10th through Sunday, October 13th
Where: Washington Square Park, OTR
3. Think Tank
What: Behind the scenes talks and Q&A with the artists
When: 2pm-5pm, Thursday, October 10th through Sunday, October 13th
Where: Findlay Market
4. Party Cans
What: Recycling is fun! BLINK makes it better! Toss an item in the recycling cans on the street during BLINK and an LED light show and sound effects will be emitted from the can.
When: Every Night after dark
Where: Everywhere!
5. Cincy Nice Social House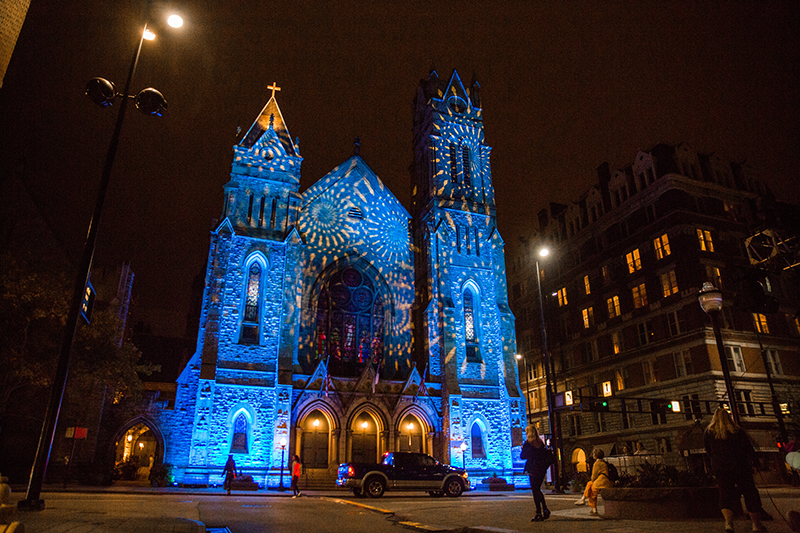 What: Two floors of curated events and life entertainment, community lounge, food and drinks, nightly afterparty

Schedule of events online can be found here:
cincinnatiusa.com/events/cincy-nice-social-house
When: Kickoff Friday from 4pm-2am, Saturday from 10:30am-2am, and Sunday from 1pm-6pm
Where: Switch Lighting and Design, OTR
6. Doors Open Cincy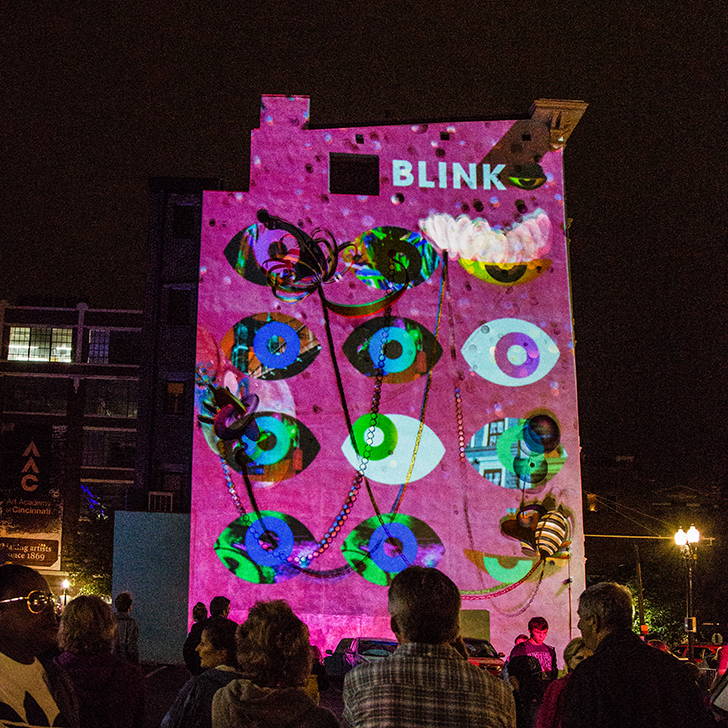 What: The architectural Foundation of Cincinnati presents a celebration of architecture and design with behind-the-scenes access to OTR's best buildings
When: Saturday, October 12th, 10am-4pm
Where: Over the Rhine
7. ArtsWave Guided tours of BLINK
What: Learn the stories behind the art through six unique guided tours of the different regions
Tickets are $35 and available in advance at artswarve.org/tours
When: Running every half hour through BLINK, October 10-13
Where: All around the city!
8. Six Concert Stages
What: Six stages throughout OTR, Downtown, and Covington featuring 3-4 acts per night
List of Artists at: www.blinkcincinnati.com/artists/
When: Every night of BLINK starting at 7pm
Where: Wellness Your Way River Center Stage, Roebling Bridge
Featured Concert: Group Love, Saturday 10/12, 10pm
7th Street Covington Stage, Outside Braxton
AARP Freedom Way Stage, The Banks
Belterra Court Street Stage, Court Street near AAA office, and OTR
Elder Street Stage, Findlay Market
Findlay Market Biergarten Stage, OTR near Samuel Adams Taproom
9. See Yourself In Lights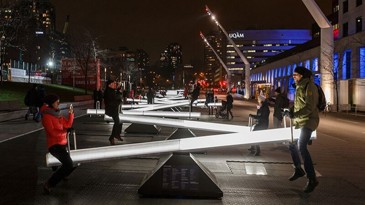 What: The artist will project a 10 foot portrait of you on the wall in lights!
When: Every night of BLINK after dark
Where: Over The Rhine
Other interactive installations include:
Acrade of Lights
Wave Field musical and lighted seesaws
Light Battle bikes
Upside Wobbles in Washington Park
Shadow Exposed
10. Other Worldly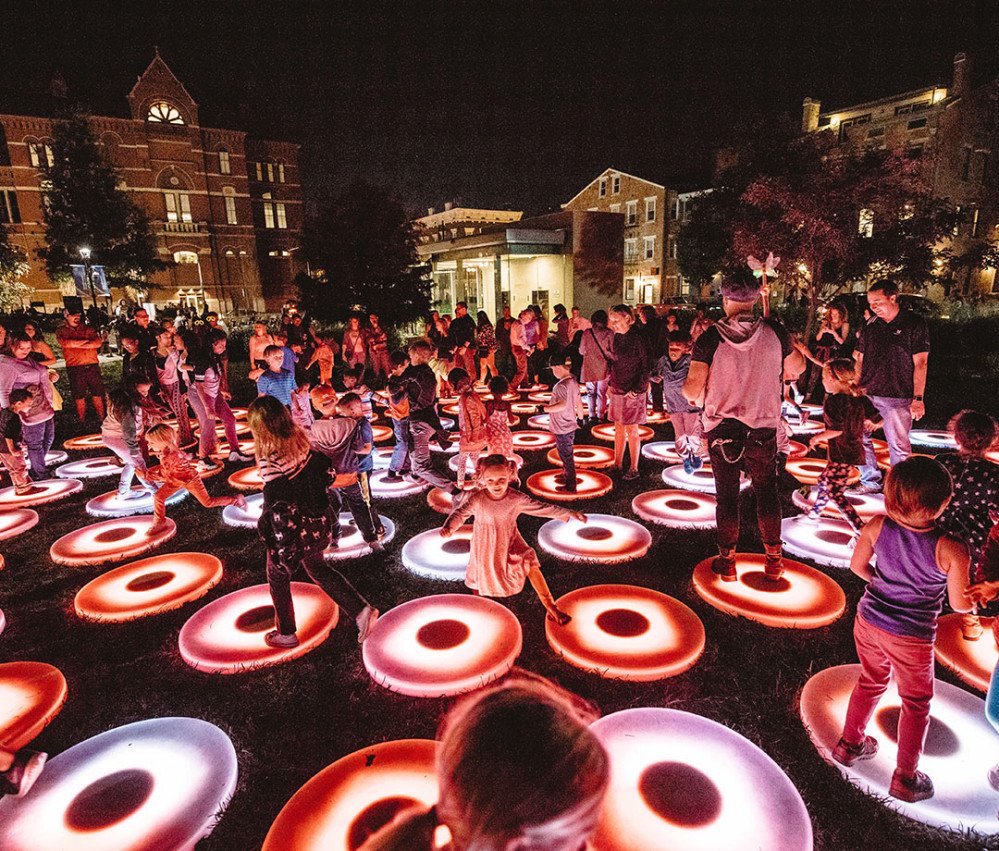 What: A BLINK performance piece featuring costumes, movement, light, and sound collaboration
When: Friday and Saturday night of BLINK
Where: Smale Park under the suspension bridge